Not all investments are made equal - 7 Important notes for Islamic investors
Back in April 2019, during the pre-covid times, the OCBC Bank conducted a survey on Millennials investment savviness. They discovered that more than 70% had intentions of starting investments. Yet, Only 38% indicated they knew about investments. Fast forward to 2021, at times when the pandemic has knocked our livelihood, is there even a suitable opportunity and time to invest? And if not, when?
Here, we present to you Mr Sani Hamid's, Head of the Financial Alliance Islamic Wealth Advisory (FAiWA) unit, seven important notes for Islamic investors during the More Than Just Money (MTJM) Series.
1. Perfect timing?
Mr Sani shared that there is no right or wrong time for a person to start dabbling in investment. Investment is supposed to be one of the means to help us in attaining a financial goal, such as a comfortable retirement. To start investing has become much easier nowadays with multiple avenues one can choose that suits their needs - from focusing on a single company's stock or using portfolios of funds to engaging a Robo-advisor. You also won't need such a significant amount to start investing. As little as $100 a month can get you started. It definitely beats placing your cash in the bank!
2. How about beginners?
For beginners, it may be overwhelming to start learning how to invest and identify the best asset class for you. There are stocks, bonds, exchange-traded funds, mutual funds, index funds, and so much more. So, where do we start? And for you as a Muslim, how do you know if the investment is halal or shariah-compliant?
The easiest way is to engage a registered financial planner who understands your needs, explains the products that best fits you and helps you to monitor the progress. Although there is a stigma when it comes to financial planners as only insurance agents, we need to understand that "Muslim financial planners" are few and far between. Muslim financial planners will usually take their time to understand your concerns, needs and aspirations, and thoughtfully formulate a solution that fits you best. However, do bear in mind that if the financial planner is a Muslim, it does not mean that they can determine if the investment is shariah-compliant or not. It depends on the shariah committee of the investment products.
3.Shariah compliance = Halal logo?
The term shariah compliance has always been synonymous with Islamic finance. While we would spare you the details and debates on it, what exactly is shariah compliance? In layman terms, shariah compliance is a halal logo for a financial product in the investment world. The halal logo (shariah compliance) is given by a shariah committee consisting of Muslim scholars who have deep knowledge of shariah and finance. They will rigorously analyse the financial product in question and highlight aspects of the product that may contravene with the shariah criteria. In addition, when the financial product does not meet the shariah requirements, they will then deliberate on whether a concession can be made based on the context, or purification will have to be done, or a restructuring of the product terms have to be initiated. This is a brief glimpse of what goes on behind the scenes.
This is a brief glimpse of what goes on behind the scenes. Then what if there is no shariah committee? Can I determine it on my own? Mr Sani noted that while we can do it on our own, we might not have the internal information these shariah committee members have to determine whether it is a compliant product.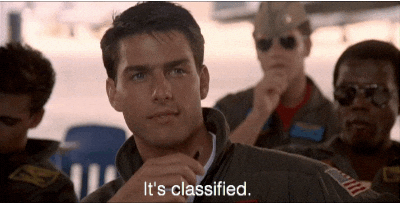 Granted, stock investing can be done on a DIY scale if you know the indices and threshold. There are even several websites online that can list compliant securities of a particular exchange. Do note that these screening companies filter using ratios and not manually screen through the annual reports for compliance (although Artificial Intelligence would soon change this), so the universe of stocks that may be compliant is lesser since sifting through pages of annual reports take time.
Mr Sani even shared a time when there were no unit trusts that were certified as shariah compliant and his team had to sift through the annual reports of each fund constituent to determine its compliance.
4.Performance of Shariah-compliant funds
In 2020, there were 287 registered fund management companies in Singapore. Unfortunately, only a small portion of these corporations offer Islamic funds, namely: Franklin Templeton, Maybank Asset Management, Arabesque Asset Management, DWS Investment etc. So while the funds are limited, it is still respectable and is able to meet your needs.
In terms of performance, Mr Sani mentioned that very little difference exists between two funds, Islamic and conventional, when they are of the same theme. Certain times, the Islamic funds do outperform their conventional counterpart. Of course, there are times when conventional funds may outperform. For example, when financial sectors are booming, Islamic funds may not perform as well as conventional funds since Islamic funds will avoid dabbling in such sectors.
If you want to read a great analysis on Islamic funds, Dr Noripah Kamso's Investing in Islamic Funds is a definite must!
5.How about ethical funds? If you put a conventional ethical fund on one side and an Islamic fund on the other, chances are, some of the fund constituents would overlap. Nevertheless, there are differences between both. Dr Noripah Kamso mentioned in her book that while Islamic funds have a standard on what is permissible, ethical funds do not. What may be permissible in one ethical fund may not be permissible in another.
On the other hand, Islamic funds may be neutral to environmentally concerning sectors such as the Oil & Gas industry, whereas ethical funds may be neutral to having financial institutions in the fund.
Yet with the rising interest in Environment Social Governance (ESG), Socially Responsible Investments (SRI) funds, shariah scholars believe that we will one day have to take into account these aspects before determining whether a fund or security is shariah-compliant.
6.What other investments are there?
Mr Sani classified investments into two, regulated and non-regulated investments. The former includes unit trusts offered by registered financial advisors, REITs such as Sabana Shariah REIT and also Exchange-traded funds. Conversely, non-regulated investments are also available for Singaporeans to invest in, namely crowdfunding companies such as Kapital Boost and Ethis.
The difference? Regulated investments have to comply with several standards, such as being audited and having to report to the relevant authority. That does not mean non-regulated investments are scams! Basically, there are no acts governing the investments, and you need to be sure of what you are investing. However, we were informed that the Islamic Crowdfunding (Kapital Boost) above did engage and report to the relevant authority on a voluntary basis even though it is not required for them to do so.
So with the available shariah-compliant investment outlets for Muslims, why do some individuals still resort to non-shariah compliant investments?
7.Muslims and Non-Muslims in investing
John Temporal mentioned in his book, Islamic branding and marketing, that Islamic finance facilities in Malaysia continue to attract non-Muslims, but what about Singapore?
Essentially it all goes back to faith. As Muslims, we should be aware that financial products may contain interest (riba) which is a major sin in Islam and Allah and His messengers declare war on those who indulge in interest. The scary part is that it is the only sin where war is declared by Allah to His creation!
So it all goes back to faith. Mr Sani mentioned that non-Muslims are not concerned about the shariah aspect. Instead, if the performance of the fund is excellent, they are all in. On the other hand, Muslims should be more concerned about whether that investment aligns with their faith before taking into the performance aspect, as we believe that refraining from sin will also reward us in the afterlife!
An innovation in the Islamic wealth advisory space
Back in 2019, during FAiWA Islamic Investment Symposium, Mr Sani made an interesting remark. He said, "you don't call yourself a private equity fund if you are not able to get a return of 20% annually". Sounds attractive, right?
Today, we know of a particular shariah-compliant private equity fund that focuses on the UK Specialist Healthcare sector (in spinal & brain injuries, among other things). Initially, this fund did not offer any shariah solution. However, FAiWA approached their shariah advisor, Prof Dr Akram Laldin, CEO of the International Syariah Research Association (ISRA), and sought his expertise to determine whether the fund was shariah-compliant.
A dedicated team was then set up in ISRA to properly analyse both the business and financial aspects of the fund before endorsing it as shariah-compliant. So basically, it is not as easy to determine whether or not a particular fund is shariah-compliant. You will need specialised knowledge in shariah and finance to properly come to an accurate conclusion.
We urge our fellow Muslim community to be wary in dealing with financial advisors who proclaim their investment fund or financial product to be Muslim-friendly when in essence, it is not endorsed by any esteemed shariah advisors or committee. Especially so when it comes to technology funds. While the technology sector is shariah neutral, it does not mean that it is shariah-compliant. For example, Apple provides a credit facility through Apple Pay and its streaming service, Apple TV, contains inappropriate materials. So can we still guarantee it as Muslim-friendly or shariah-compliant? That will be a topic for another session.
All in all, as Mr Sani correctly pointed out, it is an elaborate process. We need to be mindful not to run the risk of proclaiming something is halal when the truth proves that it is not.
Another new product by the FAiWA team
Have you noticed that some shopping malls and industrial buildings are owned by the same corporation? For example, Tampines Mall is owned by CapitaLand Malls, while some industrial buildings in Ang Mo Kio are owned by Mapletree. For those who prefer to see the developments of their investment physically instead of relying on annual reports, then I-REITs by FAiWA (in collaboration with Philips Capital) is the perfect plan for you.
I-REITs, introduced in 2019, is a unique shariah-compliant fund in which FAiWA screens all Singapore's REITs and passes these screened REITs to a Philips fund manager. Now you have the option to invest in Singapore properties without forking out the millions through this basket of REITs! Furthermore, all the shariah-compliant screening is done by FAiWA with its dedicated world-recognized shariah advisors. Do note, though, that to start, you will need at least $20,000.
Why we are inclined to FAiWA?
We have known Mr Sani and his core team since 2014. We have even collaborated on different Islamic Wealth Management talks and Islamic Personal Financial Planning courses. Furthermore, structuring shariah-compliant products in Singapore's financial markets can be very rigid. Still, FAiWA has to be respected for the types of innovative shariah-compliant products they offer.
On top of the fact that they are an independent financial advisory firm, they also offer various shariah-compliant products that best fit you.
In addition, they have a shariah advisor who is a globally respected name in the Islamic finance fraternity, Prof Dr Akram Laldin. He sits on multiple boards of big financial institutions in Malaysia and globally. Before Covid-19, he would come to Singapore and give training to the financial consultants in Financial Alliance, one of which is a workshop of his Fatwa on insurance in Singapore.
They also have an internal shariah advisor, Ustaz Haron, who is a graduate of Madrasah Aljunied and the International Islamic University of Malaysia. He has over ten years of experience in the finance industry and has given lectures on Islamic finance topics. The people in FAiWA usually consult him for advice, and we at IF@SG do too!
Besides this, FAiWA also offers Haj/Umrah savings programmes, zakat collection services, and estate planning services. So in a sense, they are quite a one-stop service for most of your financial needs!
Conclusion
Investing seems like a hot word nowadays, with a lot of people seeking and giving advice. Yes, you can do it on your own due diligence with the plethora of online resources. But you can also seek a professional advisor, which would save time and protect you from being misled by inadequate information. We recommend FAiWA because we have known them and their services. However, do explore other alternatives to keep your options open.
Here at IF@SG, we strive to give you relevant Islamic finance-related content with our expertise and network. If you have any questions or feedback, feel free to email us at contact@ifsingapore.org
Article written by Muhammad Ridhwaan and Edited by Zul Hakim Jumat, the speaker for the episode has given permission for the article to be published.
Click here for your 3 page info-graphs on investments and insurance.
Click here to schedule a session with a trusted personnel from FAiWA.
Click here to access other MTJM series.